Nailed
"Opal Carew gives readers a taste of the forbidden." –Romance Reviews Today
He's about to take control of her body…and her dream.
When River set up a fundraiser to kick start her nail polish business, she never expected someone to pay five thousand dollars just to have dinner with her. But when she meets her mysterious benefactor, he turns out to be billionaire Kane Winters—the one man from her past who she never wanted to see again.
Kane is determined to right the wrong that happened to River in college—because of him. She's been an obsession he can't escape…and Kane wants River more than he's ever wanted anything. So he offers her a deal she can't refuse: marry him and her business will be success. But River's knight in shining armor isn't looking for a platonic business deal. He wants their marriage to be real…in every way.
"Carew brings erotic romance to a whole new level…she sets your senses on fire!" – Reader to Reader
Order Ebook
St. Martin's Griffin
August 23, 2016
Order Print
St. Martin's Griffin
August 23, 2016
ISBN-13: 9781250052872
ISBN-10: 1250052874
Order Audio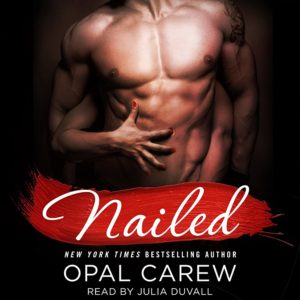 Macmillan Audio
Narrated by: Julia Duvall
Length: 5 hrs and 52 mins