His To Possess Serial, Complete Novel
His To Possess
First published as a six-part erotic serial, His to Possess is the intoxicating tale of a woman torn between a dominant billionaire and a tattooed, bad boy rock musician. Now available for the first time as a complete book, this edition features sizzling new bonus material.
Jessica's life was in ruins…until she met him.
Standing in the rain feeling lost in a new city, with no job and no prospects, she's about to give up. Until Dane Rainier pulls up in his limo and offers her a ride—and sweeps her into the life of her dreams. Now she has a high-powered job and is having the best sex of her life, exploring her submissive side under the masterful hand of a gorgeous billionaire.
But there's a part of her that's still holding back. Because the truth is, she's never gotten over her ex-boyfriend Storm. A heavily muscled, motorcycle-riding rock musician, Storm couldn't be any more different from Dane… and she just can't get him out of her head. Now Storm is about to reappear and turn her whole world upside down. Both Dane and Storm make her body burn to be possessed, but will her indecisive heart cost her the love of both men?
Order Ebook
St. Martin's Griffin
20140318
Order Print
St. Martin's Griffin
20140318
ISBN-13: 9780312674649
ISBN-10: 0312674643
Order Audio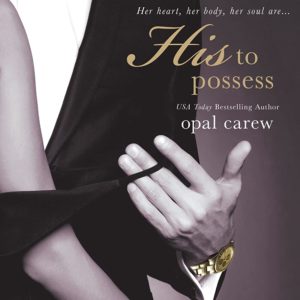 Macmillan Audio
Narrated by: Mackenzie Hart
Length: 7 hrs and 55 mins